Welcome
to
Abdul
Naseer's
Home
Page!

 There are two things I want to keep doing; 
 dare to dream and help realise the dream.
 
 
---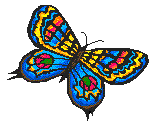 ---
This is all about me, my job, my hobbies and .....
Here is the details of my closest friends. Don't get surprised if you find your own name in this list!
Are you interested to see list of my favorite sites? I bet you are.
I know you are not at all interested in seing my resume. Anyway let me put my resume here.
---
---

Total number of visitors
since oct 1998

---